Make Your Own Immunity-Boosting Gelatin Shots
Boost your defenses this cold and flu season with these gelatin "shots" made with immune-boosting herbs and vitamins. Try this easy recipe!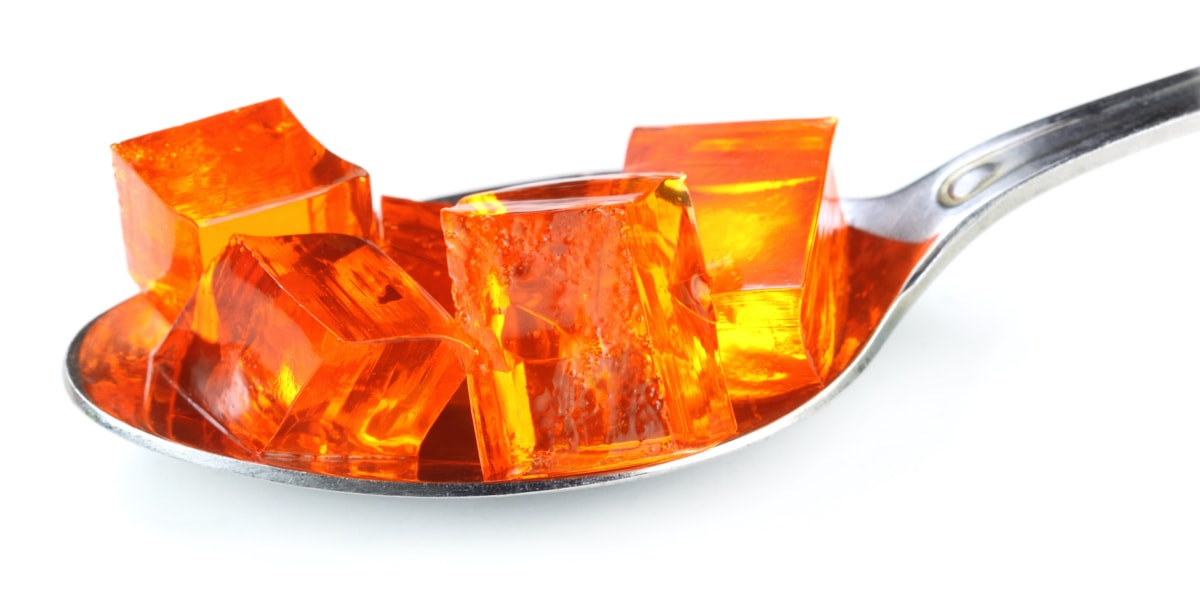 This recipe was developed by Laurie Neverman, Common Sense Home. Used with permission.
Easy, fun, and flavorful, everyone loves fruity gelatin desserts, right? Why not try this version that's a bit healthier? These gelatin shots are made by infusing immunity-boosting herbs in gelatin made with fruit juice. So if you're looking for more ideas to give your family's immune system a boost that's fun to eat, you may want to give this recipe a try.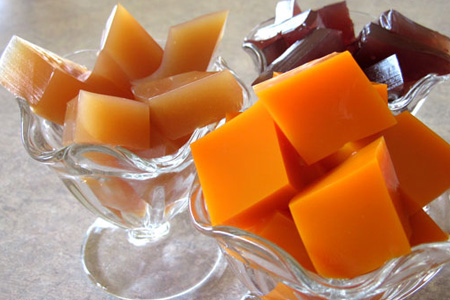 These gelatin "jigglers" or "shots" are not made from prepackaged gelatin dessert. The color comes from fruit and vegetable juices which are thickened with plain gelatin, or agar agar can be used if you prefer a vegan alternative.
Which Herbs Boost the Immune System?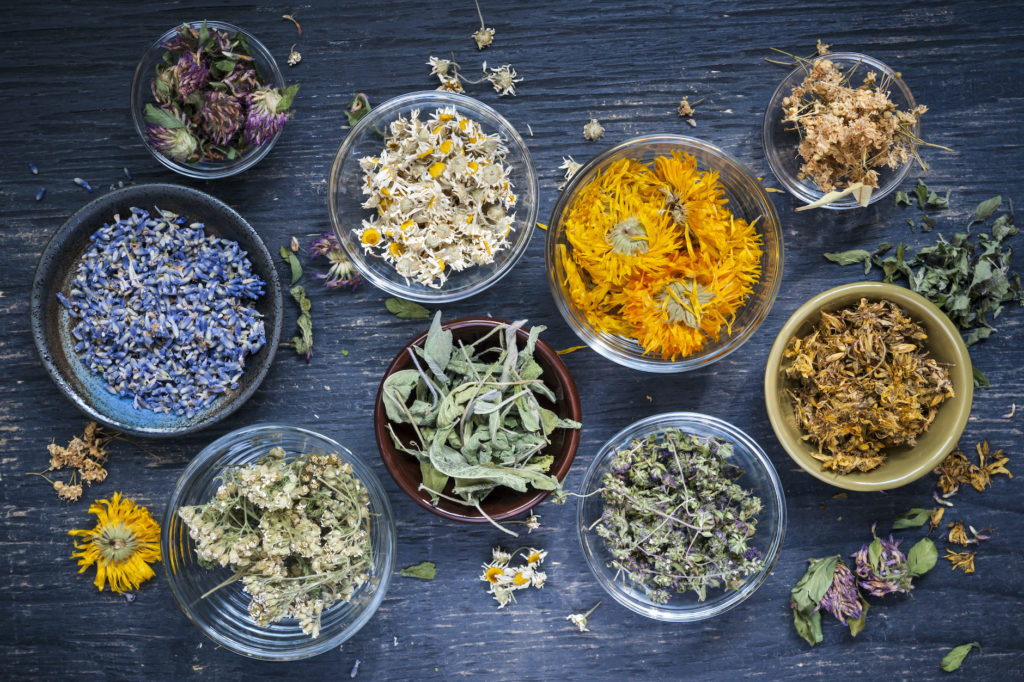 There are many herbs that boost the immune system, although not all of them are "gelatin-friendly" (for instance, garlic gelatin is just not going to fly). Some immunity-boosting herbs and vegetables you can use include: astraglaus, bell peppers, calendula, cat's claw, cinnamon, carrots, echinacea, Ganoderma, gingko biloba, ginger, ginseng, grapefruit, hyssop, sage, St. John's Wort, and turmeric. Mint family plants such as peppermint and lemon balm are also anti-viral.
Experiment with different combinations. But always check for drug interactions if you are on any medications. Most common culinary herbs are safe, but there are a lot of medications out there so it's best to double check.
Immune Boosting Herbs in Gelatin (Gelatin Flu Shots)
Ingredients:
4 envelopes (1 ounce) unflavored gelatin (that's 3 tablespoons + one teaspoon of bulk gelatin). You may also substitute agar agar or any vegan gelatin alternatives.
1 cup cold fruit juice
3 cups fruit juice, heated with herbs, or 2 cups hot fruit juice plus one cup tea
2 tablespoons honey, optional
Possible fruit/herb combinations include: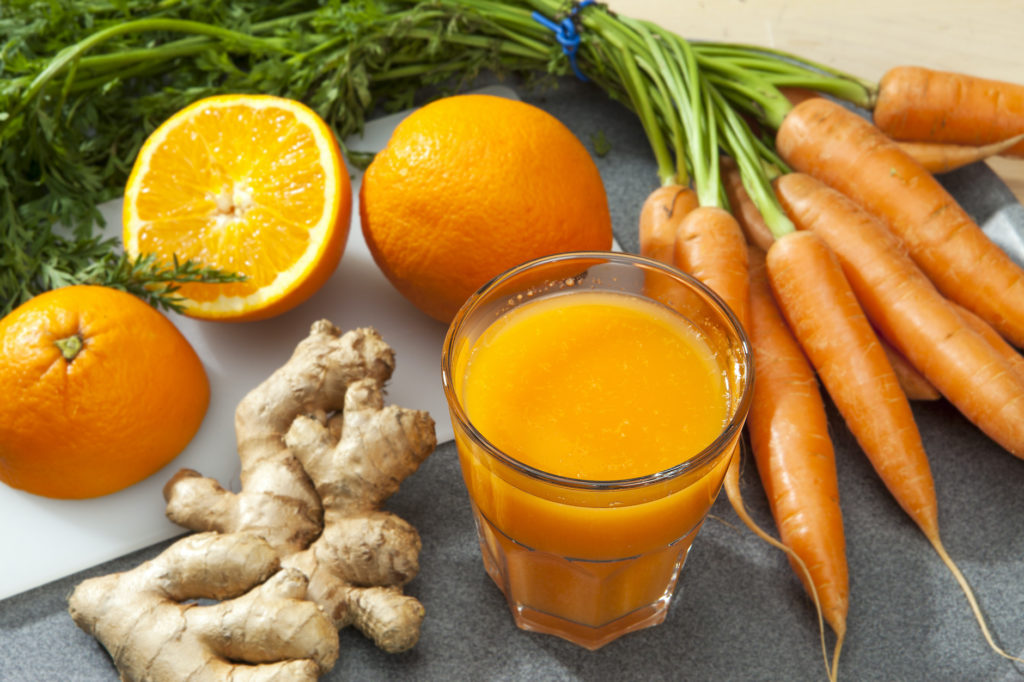 Apple/Cinnamon/Ginger – 1 cup cold apple cider, 3 cups hot apple cider simmered with 2 cinnamon sticks and 1/2 teaspoon dried ginger root or 1 teaspoon fresh ginger
Apple-Carrot/Echinacea – 1 cup cold apple cider, 2 cups carrot juice, 1 cup echinacea tea
Apple-Carrot/Ginger – 1 cup cold apple cider, 2 cups carrot juice plus 1 cup apple cider, simmered with 1/2 teaspoon dried ginger root or 1 teaspoon fresh ginger
Apple/Mint – 1 cup cold apple cider, 2 cups hot apple cider, 1 cup peppermint tea
Pomegranate/Lemon Balm – 1 cup cold pomegranate juice, 2 cups hot pomegranate juice, 1 cup lemon balm tea
Orange/Ginger – 1 cup cold orange (or carrot) juice, 3 cups hot orange juice simmered with 1/2 teaspoon dried ginger root or 1 teaspoon fresh ginger
Directions:
Prepare hot ingredients. If using juice with herbs, place juice and herbs in a medium saucepan and simmer for 10 minutes. If using tea, brew tea and let steep for 10 minutes, covered, then mix with juice in saucepan and heat to boiling.
Sprinkle gelatin over cold juice in large bowl; let stand 1 minute. Add hot juice and stir until gelatin dissolves completely, about 5 minutes. Stir in honey if desired. Pour into 13 x 9 x 2-inch pan. (Half batches can be molded in a bread pan or 9×9 pan.). Refrigerate until firm, about 3 hours. To serve, cut into 1-inch cubes. Makes about 9 dozen.
Kids seem to like the apple/cinnamon/ginger best. For a more "grown-up" version, you may also use spiced elderberry wine.
The information contained in this article is not a substitute for medical advice.

Laurie Neverman is the creator of the Common Sense Homesteading blog, which covers topics such as self-sufficiency, wildcrafting, and green building. Her e-book, "Common Sense Homesteading 101: 7 Steps to Become More Self-reliant Now," is available free to Common Sense Homesteading subscribers.