4 Healthy Reasons To Eat More Cranberries
If you've dismissed cranberries as just a holiday decoration, you're missing out on a treasure trove of health benefits.
This time of year tangy, tart cranberries take center stage. They adorn your Thanksgiving table and add flavor and color to holiday quick breads. But there's more to these little red berries than just a festive holiday decoration. Cranberries are being recognized as a true superfood, surpassing even blueberries, because of their impressive health benefits.
But don't take our word for it, see for yourself by checking out this list of 4 healthy reasons to eat more cranberries—you'll want to make them a part of your diet year-round.
the health benefits of cranberries
A one-cup serving of cranberries provides the following percentage of daily value:
24% Vitamin C
18% dietary fiber
20% manganese
8% of Vitamin E
7% copper
6% of Vitamin K
6% pantothenic acid
Only 46 calories
They're low in sugar (as anyone knows who's bitten into a fresh cranberry) so they carry a low glycemic load. A food's glycemic load indicates the food's impact on our blood sugar level. Cranberries carry a glycemic load of 2 (on a scale of 0 to 100), so it's a great fruit to add to your diet.
Cranberries are high in antioxidants, like vitamins A, C, and plant-based proanthocyanidins. As a refresher course, antioxidants fight free radicals, those nasty compounds that are generated from fried foods, alcohol, tobacco smoke, pesticides, and other negative elements we're exposed in our environment. Too many free radicals can cause inflammation and cell damage, which leads to diseases like cancer, Parkinson's disease, and ageing. So cranberries contain a lot of good stuff to help fight off the bad guys.
They help to increase immune function, especially against colds. The chemicals within cranberries have antiseptic properties, allowing them to destroy microorganisms and bacteria.
Cranberries and cranberry juice have cardiovascular benefits – Studies have shown the fruit's polyphenols, as well as their anthocyanins — those compounds that give cranberries their vibrant red color — are responsible for breaking down plaque deposits in artery walls. A 2013 study found that 2 glasses of cranberry juice daily reduces the number of cells that cause hardening of the arteries. A word of caution: commercially sold cranberry juice is high in sugar. Your health food store may carry a low-sugar option.
UTIs?
What about cranberry's ability to help fight urinary tract infections? Studies confirm that while drinking cranberry juice helps prevent the recurrence of UTIs in some people, it doesn't "cure" an active infection. Today's commercially sold juice is not astringent enough and contains too much sugar to be an effective remedy.
Availability
Fresh cranberries are available from October through December. Many grocery stores also carry them frozen year-round.
Fun fact: November 23 is National Eat A Cranberry Day!
Easy Ways To Add Cranberries To Your Diet
Try these ideas to add fresh cranberries into your diet:
Add fresh or frozen cranberries to recipes where you would normally use blueberries or other berries: muffins, scones, oatmeal, breads, pancakes, and tea cakes. Try this recipe!
Add a cup of fresh cranberries to your favorite apple crisp, crumble, or Brown Betty recipe. You can even sub out all the apples for cranberries for an all-cran crumble. It may be a little bit tarter, so you may want to adjust the sweetener.
Toss a handful of fresh cranberries in with braised meats, your favorite holiday stuffing, and baked squash recipes.
Add a cup of fresh or frozen cranberries to your apples when cooking applesauce to add a vibrant color and extra tartness.
Freeze 'em! Frozen cranberries make festive red ice cubes to keep your New Year's champagne chilled!
Try this homemade Cranberry Sauce recipe for a tart-and-spicy change of pace!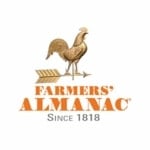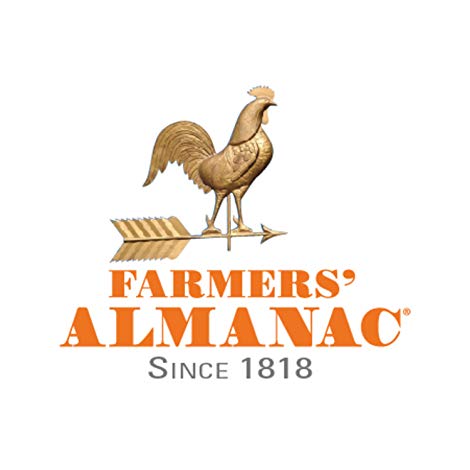 This article was published by the staff at Farmers' Almanac. Do you have a question or an idea for an article? Contact us!