10 Yummy Superfoods You Should Be Eating This Fall
Consume these nutritious, health-boosting fall gems to be vibrant from the inside out!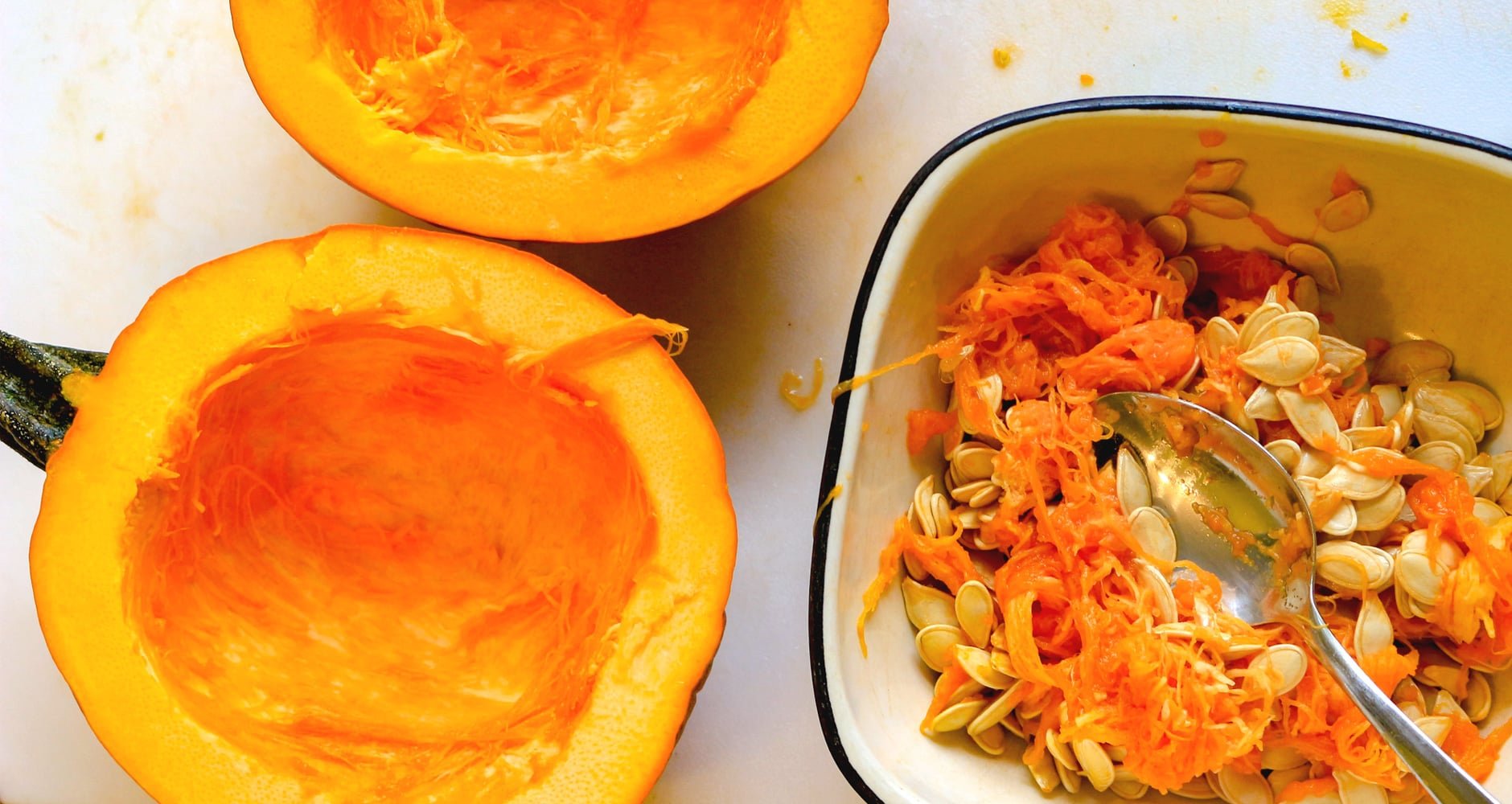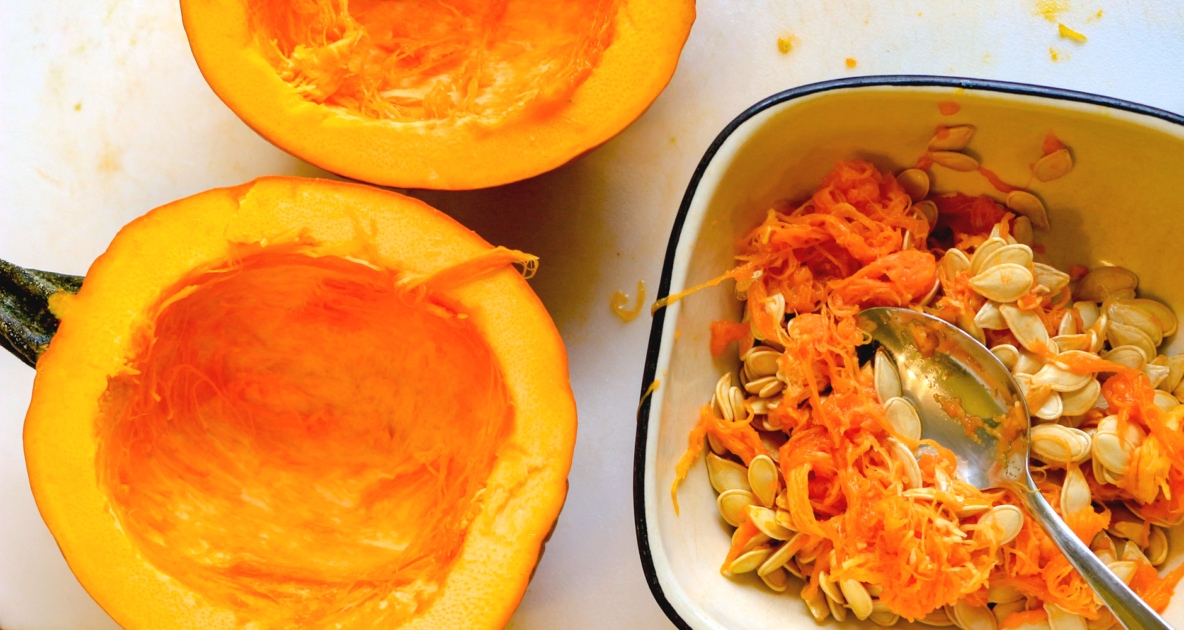 The fall harvest offers a bounty of colorful superfoods. If you're looking to up your nutritional snacking game, consume these nutritious, health-boosting fall gems to be vibrant from the inside out!
Top 10 Fall Superfoods
1. Apples
Of course, apples are number 1 on our list. They are an excellent source of antioxidants, vitamin C, and dietary fiber. They also contain potassium, calcium, iron, vitamin A, and vitamin B6. Pectin, a soluble fiber in apples, has been reported to remove toxins and metals from the body. It also helps lower blood sugar and blood pressure, reduce inflammation of the colon, and relieve an acid stomach. Apples also contain quercetin, which has been found to reduce inflammation and the symptoms of pollen allergies.  And no wonder apples are so juicy — they are made up of 84% water!
Try this: Grate an apple into chicken salad to add moistness, flavor, and a nutritional bonus. Cube apples into any salad for extra crunch.
2. Beets
These root vegetables are packed with nutrients and health benefits. They are rich in vitamin C, dietary fiber, and important minerals: potassium, manganese, and folate. Beets help lower blood pressure, prevent inflammation and cancer. Beets also help the body detox by purifying the blood and liver.
Don't discard the beet greens, as they contain more iron than spinach, and have an overall higher nutritional value than the beetroot. Beet greens contain these vital nutrients: protein, phosphorus, zinc, magnesium, potassium, copper, manganese, vitamins A, B6, C, and K, calcium, iron and dietary fiber. They boost immune function and bone strength and help prevent Alzheimer's disease.
Try this: Have you tried juicing? Juice raw beetroots and beet greens with a variety of seasonal vegetables for optimal nutrient benefits. For more beet recipes, visit this link.
3. Brussels sprouts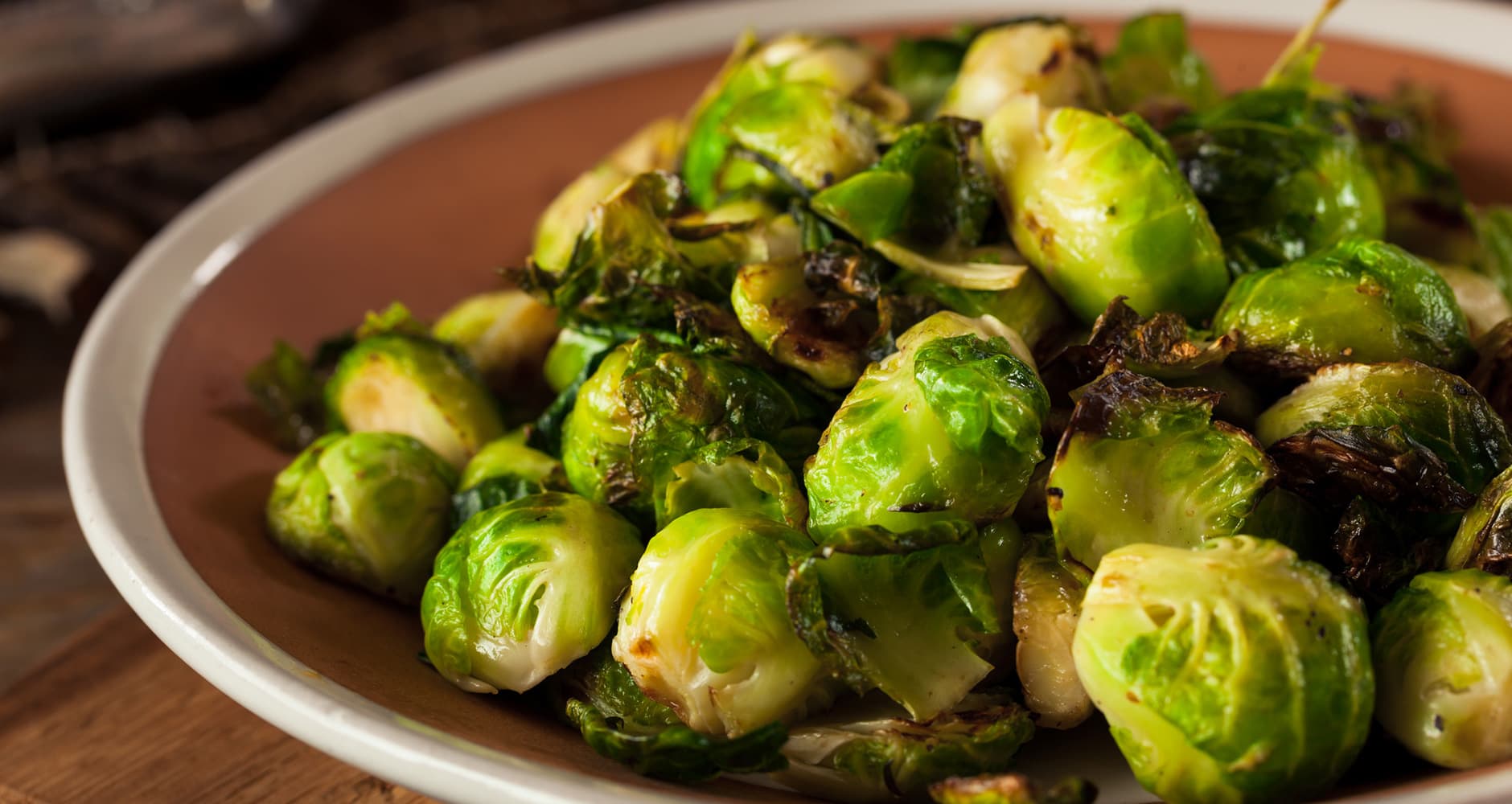 are one of the fantastic cruciferous vegetables. It is very high in vitamins C and K. This vegetable also contains vitamin A, vitamin B-6, magnesium, iron, potassium, protein, calcium, zinc, and dietary fiber. They contain glucosinolate, sulfur compounds that protect against cancer by stimulating the cancer-fighting enzyme systems within the body.
Try this: Steamed Brussels Sprouts in Orange Butter. To avoid overcooking, halve 1 lb to 1 1/4 lbs. Brussels sprouts and place in a pot with a cup of freshly squeezed orange juice. Cover and cook over medium heat, for about five minutes. Top with a tablespoon of grass-fed butter and serve. Recipe excerpted from Citrus Morning, Noon & Night by Deborah Tukua.
4. Dates
Dates are the fruit of the date palm tree and are one of the earliest recorded foods enjoyed by the ancient Egyptian, Hebrew, and Arab civilizations. With their high nutrient value and longevity, palm trees live up to a century or more it is likely that dates will continue to be consumed for centuries to come. Date fruits are a rich source of dietary fiber and antioxidant polyphenols that enhance bowel health and inhibit the development of colon cancer. Dates contain at least 15 minerals. Selenium is an element found in dates that assists in immune function and cancer prevention. Dates contain iron, potassium, magnesium, calcium, copper, and six vitamins, including vitamin B-6, and C. The protein in dates contains 23 types of amino acids, some of which are non-existent in apples, oranges, and bananas. As a source of carbohydrates, it boosts energy levels. It's no wonder dates are considered to be the near-perfect food.
Try this: Dates are high in fructose and can be used as a natural substitute for sugar in smoothies and desserts. Stuff a whole almond or two into a pitted date for a simply delicious, sweet snack.
5. Red grapefruit
Red grapefruit is an excellent source of vitamins A and C, potassium, folate, and dietary fiber. Grapefruit contains health-enhancing antioxidants and phytonutrients. Red and pink grapefruit contain the powerful antioxidant lycopene, which is good for a healthy heart, protects the arteries, and lowers the risk of cancer. Grapefruit helps relieve chest congestion and suppresses the appetite.
Try this: Grapefruit isn't just for breakfast. Add grapefruit, peeled and sectioned to a fresh spinach salad with avocado, bell pepper rings, and your choice of salad dressing.
6. Pears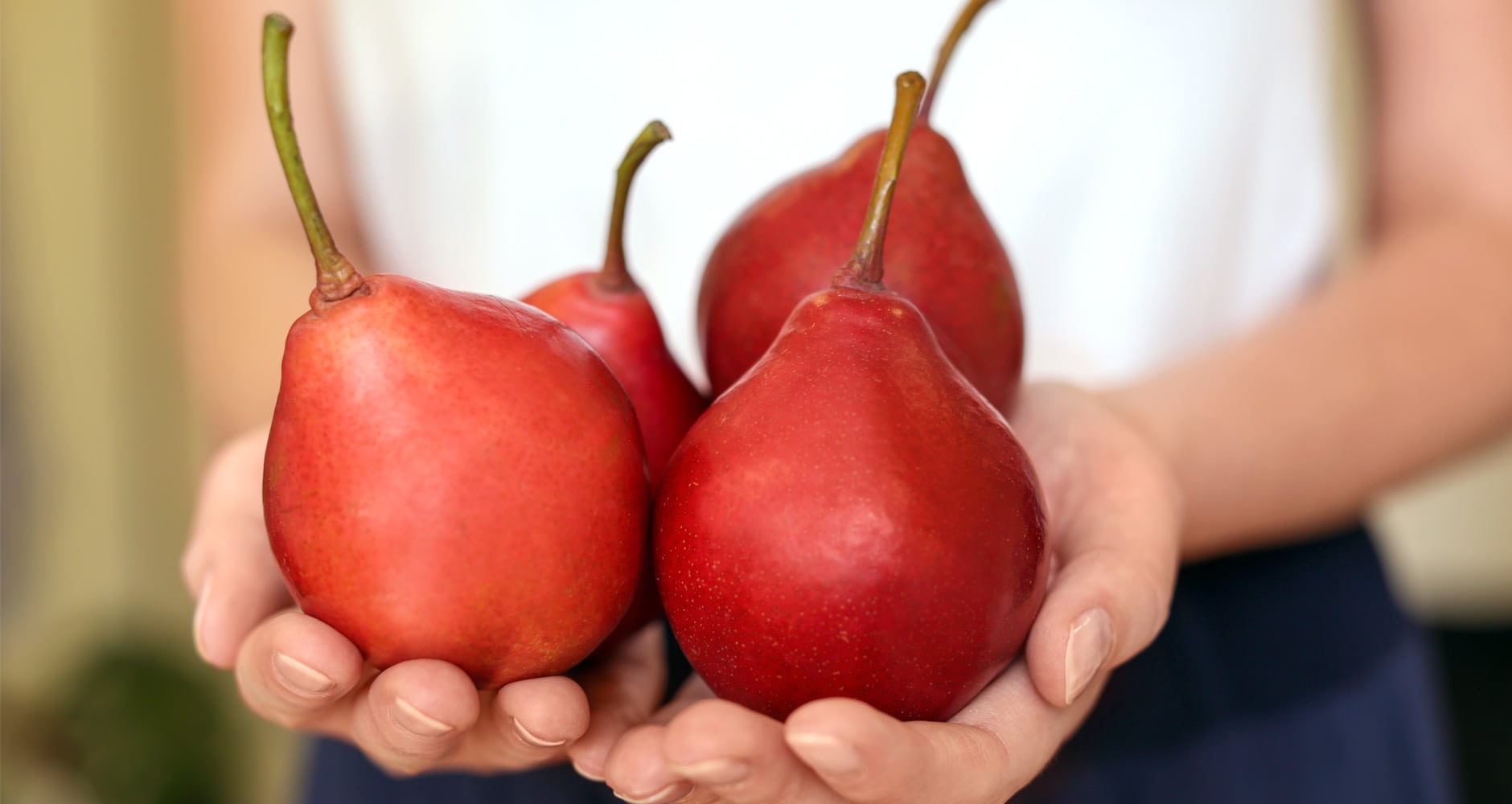 Pears, all varieties including Asian, have a high fiber content which is vital in maintaining a healthy heart, intestines, and blood pressure levels. Fiber consumption helps your body absorb the vitamins and minerals from your food. Pears are also rich in Vitamins C and K, copper and potassium. Vitamin C is an antioxidant that eliminates free radicals from the body and assists in preventing cancer. Vitamin C also helps the body to absorb iron. Vitamin K and copper are essential for bone and blood health and the production of energy.
Try this: Asian pears have the same nutritional profile as other varieties. How it differs is that it has a crispy texture, similar to an apple. Try tossing diced or grated Asian pears into your next pork, seafood, or vegetarian stir fry.
7. Pomegranates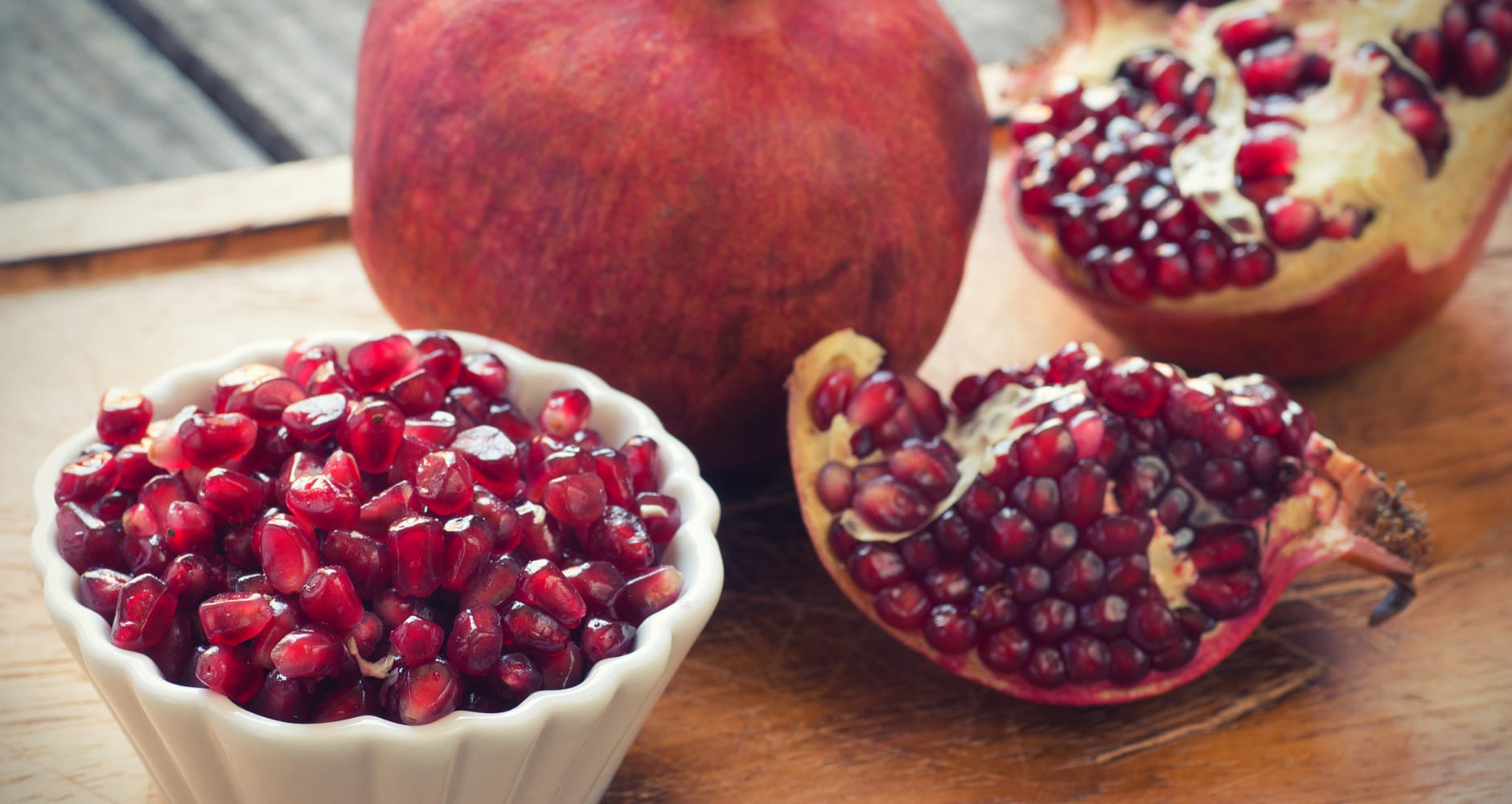 These fruits are touted as the "most powerful antioxidant of all fruits." They are among the oldest known fruits, native to ancient Persia, and are a good source of dietary fiber and vitamin C. They also contain vitamin B6, potassium, magnesium, and iron. As a powerful antioxidant, pomegranates fight against various cancers, including breast, prostate, colon, and leukemia. When consumed on a regular basis, pomegranates were found to prevent heart attacks and strokes, and to lower blood pressure.
Try this: Pomegranate juice can be purchased year-round, but seeds from the fresh fruit are only available from September through January. Fresh seeds can be stored in a container in the refrigerator for up to 2 months. Try tossing fresh pomegranate seeds on a citrus fruit salad for a colorful, tart, crunchy, and super nutritional bonus.
8. Pumpkin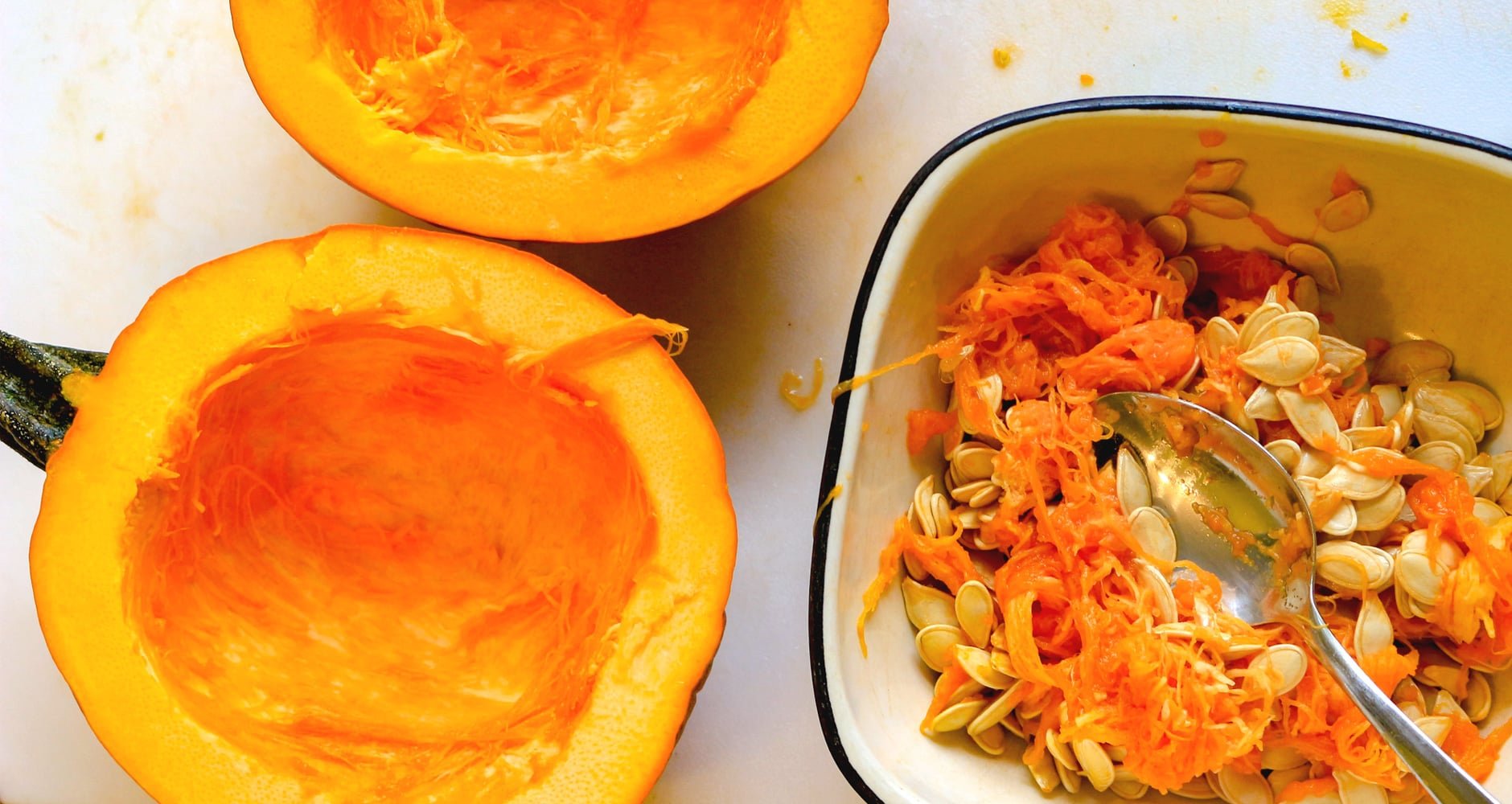 Pumpkin is our favorite autumn antioxidant, rich in alpha and beta-carotene, which help reduce the risk of developing cancer and heart disease. This powerhouse food is loaded with vitamins and minerals. It also contains omega-3 and omega-6 fatty acids, protein, Vitamins A, B, B6, C, E, K, folate, and more. Its rich mineral profile includes potassium, calcium, magnesium, phosphorus, and iron. Pumpkin contains less sugar and fewer carbohydrates than sweet potatoes.
Try this: There are so many ways to feature this fall favorite. Pumpkin-blueberry pancakes are another good option. To make, simply add ½ cup of pumpkin puree and a scoop of blueberries to any basic pancake recipe. For more pumpkin recipe ideas, click here!
9. Pepitas
Pepitas are roasted shelled pumpkin seeds and they're a great snack. Pumpkin seeds are rich in zinc, essential fatty acids, vitamin C, magnesium, potassium, iron, and copper. Their anti-inflammatory properties may rid the intestinal tract of parasites and are used to treat prostate disorders.
Try this: Use shelled, roasted pumpkin seeds as a topping for soups or pumpkin bread.
10. Sweet potatoes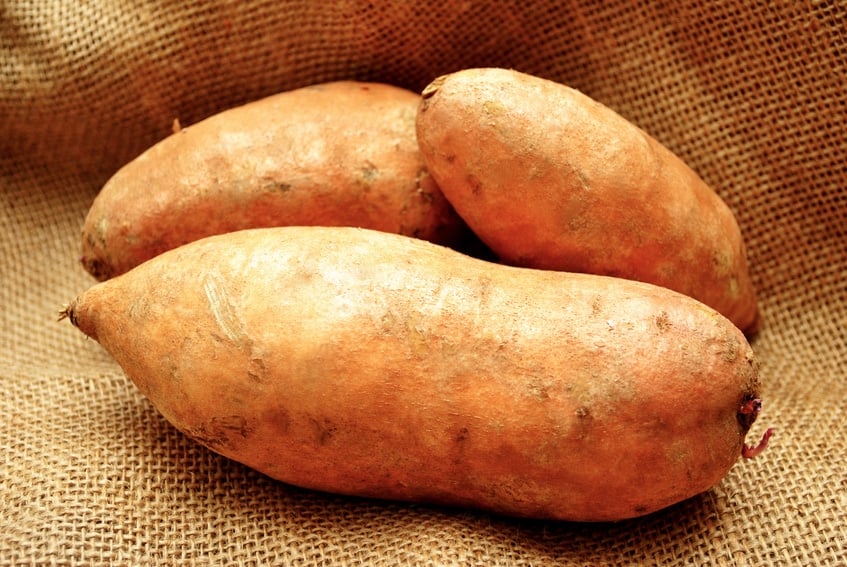 Sweet potatoes are a super nutritious food, rich in antioxidants and cancer-fighting compounds, and are anti-inflammatory. Their antioxidant, beta-carotene supports immune health, reduces the risk of heart disease and cancer, and supports good vision and eye health. Although they have a similar nutrition profile to regular, white potatoes, they have more vitamins A and C than regular potatoes or pumpkin but contain more magnesium, protein, and dietary fiber than pumpkin. Sweet potatoes have a lower glycemic load and index than regular potatoes, so they will not cause your blood sugar to rise as high.
Try this: Baked sweet potatoes are delicious served with grass-fed butter and a dash of cinnamon. Spicy Sweet Potato Fries can be baked instead of fried to retain their vital nutrients. Or try these winning sweet potato recipes from our 2021 contest!
Honorable Mentions:
Avocado, chia, cranberries, basil seeds, parsnips, cauliflower, kale, turnip, leeks.

Deborah Tukua is a natural living, healthy lifestyle writer and author of 7 non-fiction books, including Naturally Sweet Blender Treats. She has been a writer for the Farmers' Almanac since 2004.
Keep Exploring